At 18:18 on July 7, 2017, Tian Tang Group successfully signed China-Uganda Mbale Industrial Park development agreement with Ugandan government. Uganda's Minister of Finance Kasaiga, Minister of Investment Annette, Director of Economic Affairs Moises, Tian Tang Group Chairman Zhang Zhigang, CEO Zhang Zhichun, chairman assistant Li Wenchao attended the conference.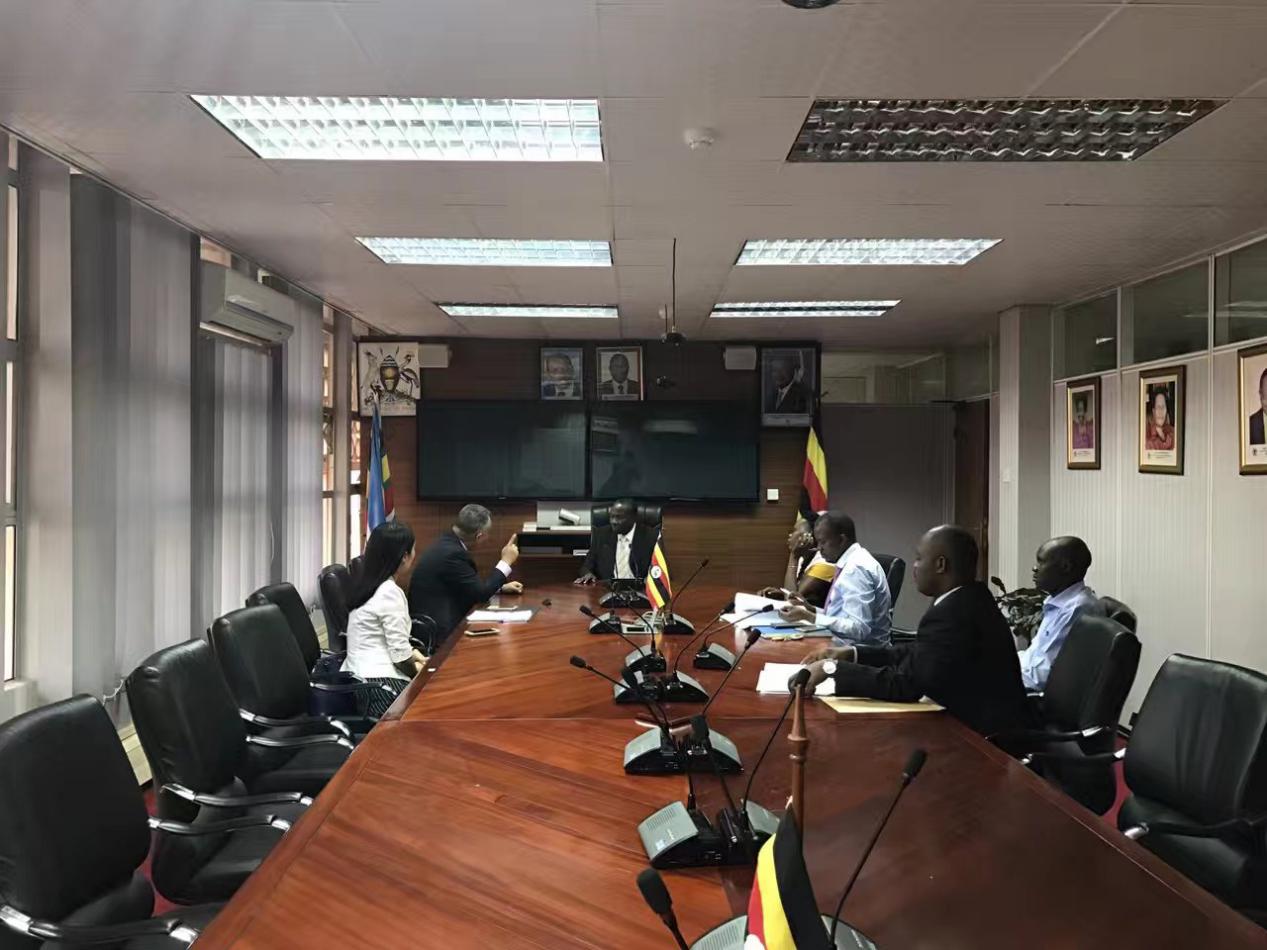 Agreement signing site
Minister Kasaiga expressed his gratitude for the contribution made by the Tian Tang Group to Uganda's economic and social development over the years and hoped that the China-Uganda Mbale Industrial Park could be built as a national model park in Uganda and will use this as an opportunity to attract more Chinese enterprises investing in Uganda and help Uganda take the lead in realizing industrialization.
Mr. Zhang Zhigang said China-Uganda Industrial Park is another feat of Tian Tang Group development. Under the guidance of our country's the 'Belt and Road' strategic direction, we will use accumulated construction and management experience in the industrial parks to build the most influential park in Africa and fully promote Uganda's economic development to promote more local employments.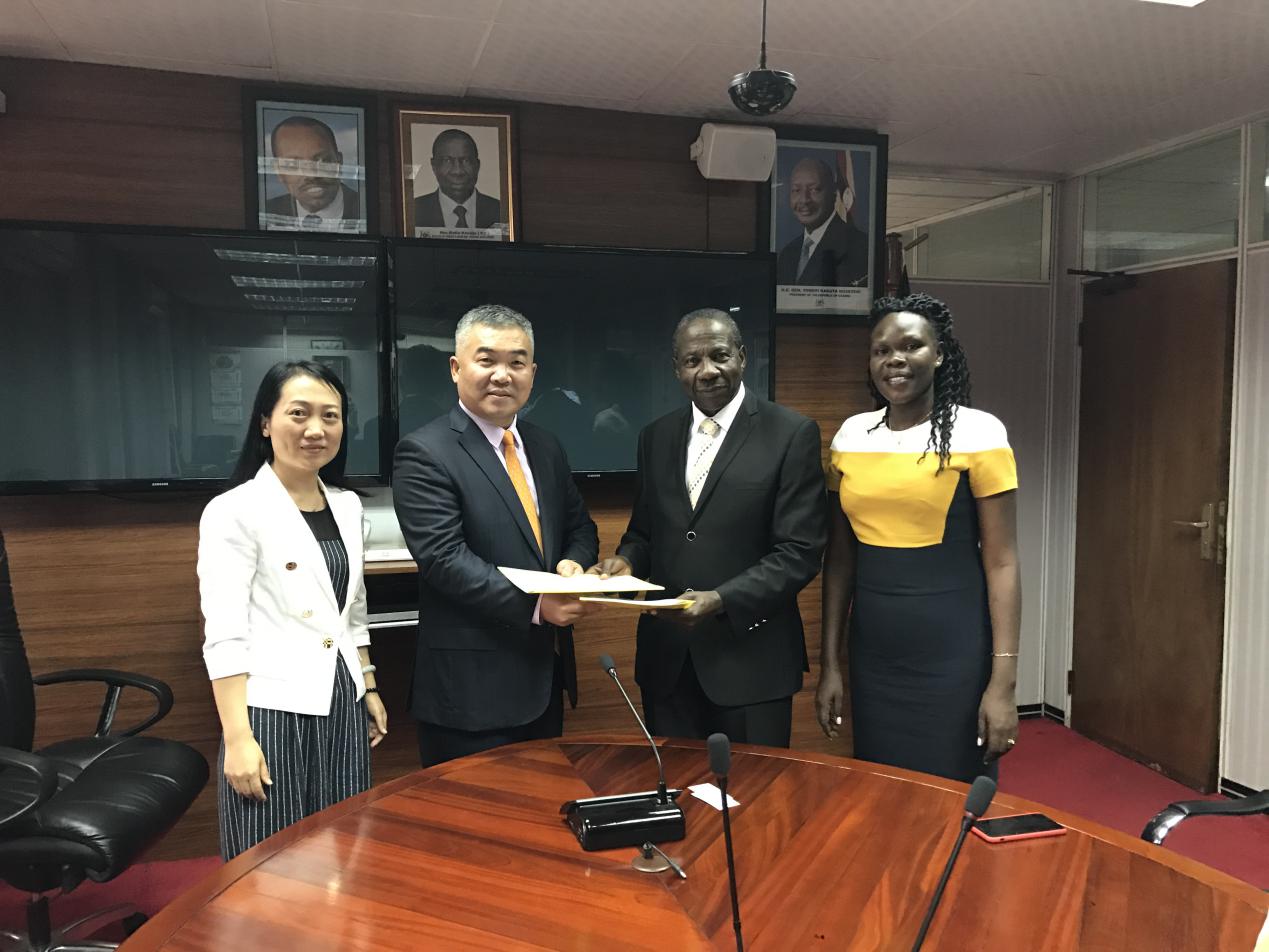 Photo of handing over the agreement
China-Uganda Mbale Industrial Park is proposed by Uganda President Museveni and China's Foreign Minister Wang Yi,is approved by the Tangshan Bureau of Commerce and Uganda Ministry of Finance, it is constructed by Tian Tang Group and is one of the 22 state-level industrial parks in Uganda. At present, the Ugandan government has listed the China-Uganda Mbale Industrial Park as a national priority development project and granted a large number of preferential policies. For example, enterprises entering the park can enjoy exemption of imported raw materials and machinery equipments, exemption of enterprise income tax for 10 years, allocation of export processing area and bonded warehouses, etc. The park will also set up a Uganda government department one-stop service center, including customs, commodity inspection, registration and so on.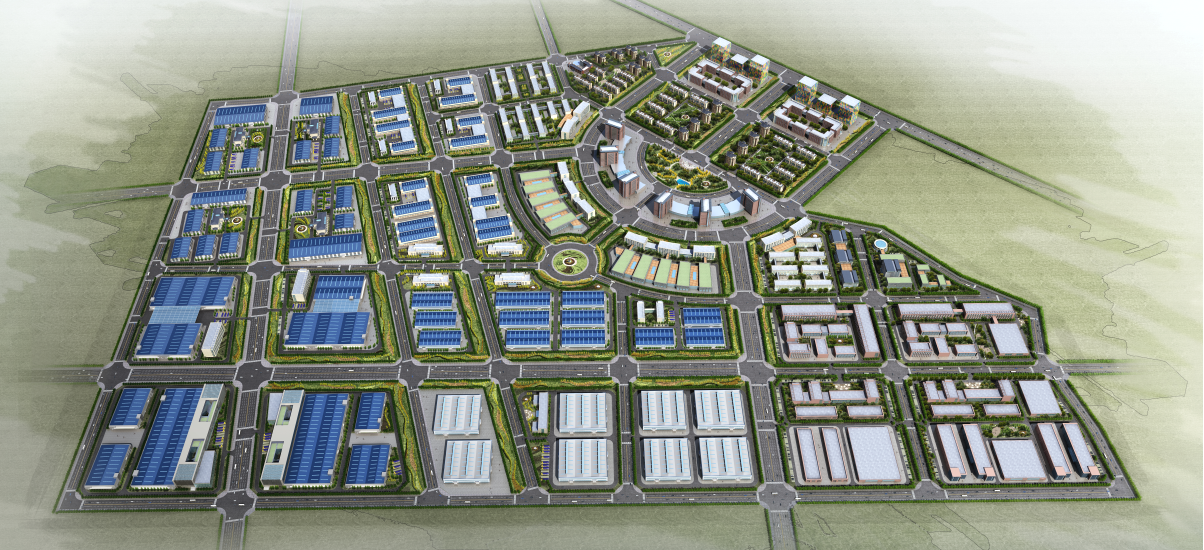 Park effect picture
The park covers an area of 2.51 square kilometers and is about 220 kilometers away from Kampala, the capital of Uganda. It is 65 kilometers away from the border with Kenya and is adjacent to the standard gauge railway project, it enjoys excellent traffic conditions and can reach a population of 200 million people in East African market. The terrain of park is flat and the surrounding labor force is sufficient. The power high-voltage line is installed in place and the water resources are abundant. The telecommunications and the network are all covered. After completion, the park plans to attract 30 settled enterprises with a total investment of 600 million U.S. dollars, it will create 12,000 local jobs in Uganda.