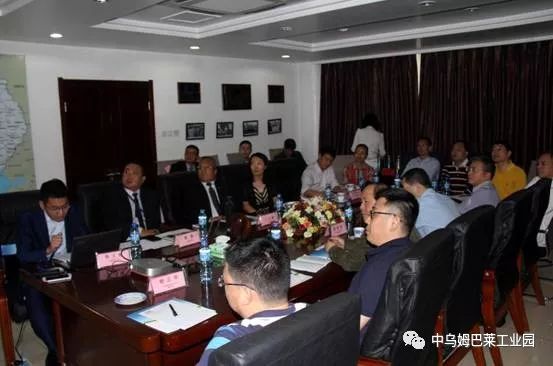 On January 25, 2018, a group of 16 Chinese delegation visited tiantang group and conducted friendly negotiations on investment and cooperation in the industrial park. Tiantang group CEO zhang zhichun, general manager wang wentong, deputy general manager liang kai and other warm reception.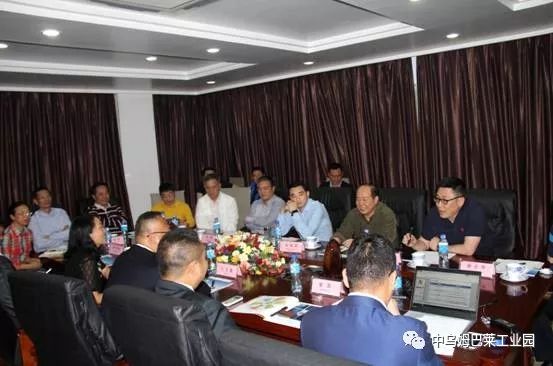 In the symposium, the participants watched the first announcements of the um and lai industrial park, and listened to the day after the tang group chairman assistant ugandan political economic and investment environment, the group in the development and management situation, the policy advantage and development status in detail. Delegation of highly sure day tang group for more than ten years of achievements, praised day tang group is a successful example of Chinese enterprises "going out", especially a private company in Uganda the spirit of hard work is worth a lot of enterprises to learn and draw lessons from, hope that through this visit to strengthen contact, effectively promote relevant enterprises settled in the park. Um in wen-tong wang, general manager, said Mr Industrial park as an important platform, deepen bilateral cooperation capacity actively practice "area" initiative and Uganda national strategy of "national industrialization", have the best location in Uganda and the optimal tax exemption policy, is the domestic enterprise to invest in the best choice. Our country's metallurgy building materials, light industry, machinery, automobile manufacturing, electronic information and the advantage industry, such as the food industry and Uganda have broad cooperation space, the vast market demand in East Africa will bring golden opportunity of development for the industry. Subsequently, participants conducted in-depth exchanges on Uganda's resources market, financial policies, laws and regulations, industrial planning, cooperation model and investment services.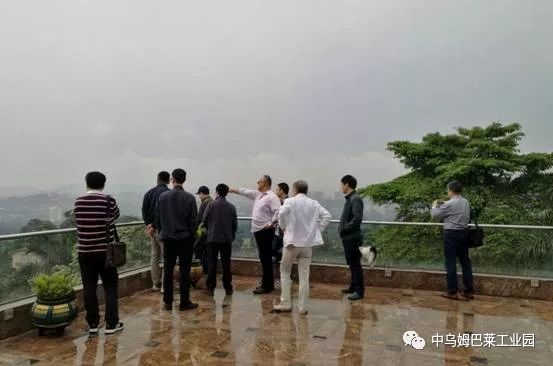 On January 26, the mission also visited the ugandan capital market and investment environment, the Victoria lake transportation and resource conditions, the tiantang MUKONO industrial park and the NAMANVE industrial park.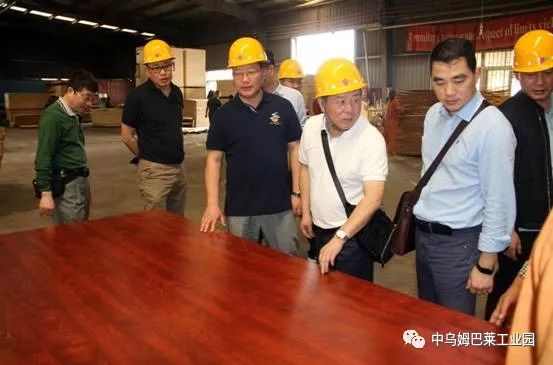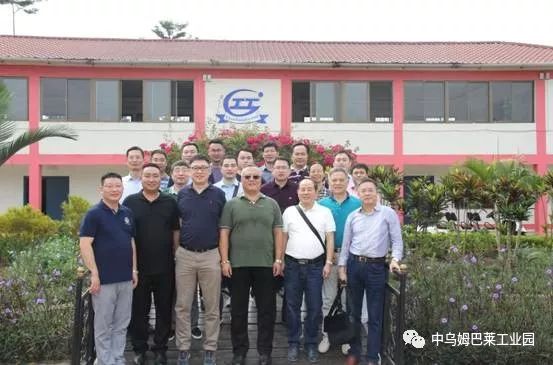 Sino-Uganda Mbale Industrial Park in a phase of the project transfer of land in November 2017, the site construction was launched, doors, walls, billboards, office and simultaneous construction of the "five and one leveling", so far, has accumulated investment of 1.5 million dollars, a two 132 kv and 33 kv double circuit lines already in place, can meet the park all kinds of industrial demand. Installment plan covers an area of 0.6 km2, plan developed by the end of 2019, after the completion of attracting 10 in enterprises, have business incubator, containing 5 standard factory building with administrative buildings, convention and exhibition center, staff apartment, the comprehensive service center.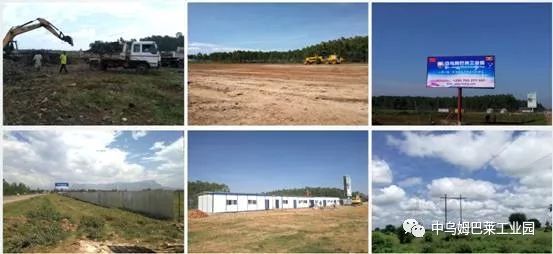 Since October 2017, the day tang group, successively in Beijing, tianjin, hebei, henan, hubei, jiangxi, guangdong, guangxi and other places to carry out the project research and campus media propaganda work, involving government, state corporation, financial institutions, industry associations, the result is good. As of now, there are more than a dozen domestic enterprises in China, including China electronics, China international, cnooc coatings research institute and new blue group. From January 2018, more and more interested enterprises are going to invest in Ukraine.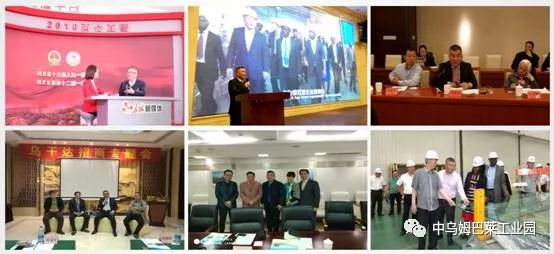 Tiantang group always adheres to the concept of win-win cooperation, and is willing to work with business friends from all walks of life to explore new markets and create new brilliance together.