On January 18, 2018, the Chinese chamber of commerce in Uganda solemnly held the annual meeting of 2017. The Chinese embassy in Uganda, zheng zhu, was strong enough to attend the meeting. At the annual meeting, tiantang group was awarded the social responsibility award of the Chinese chamber of commerce of Uganda in 2016-2017. The general manager of the group, Mr. Wang wentong, was awarded the outstanding contribution award of the chamber of commerce in 2016-2017.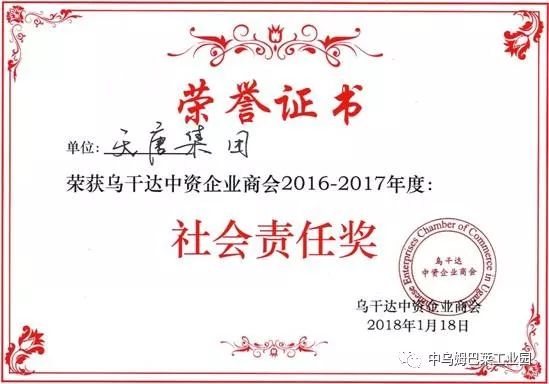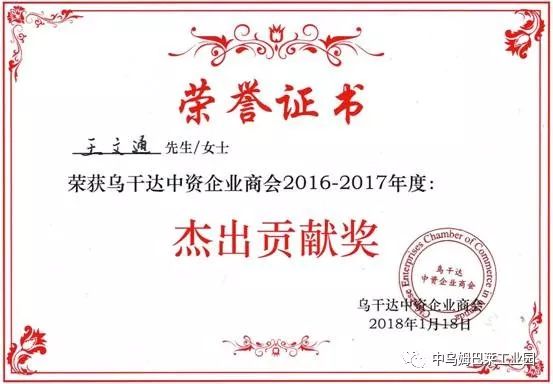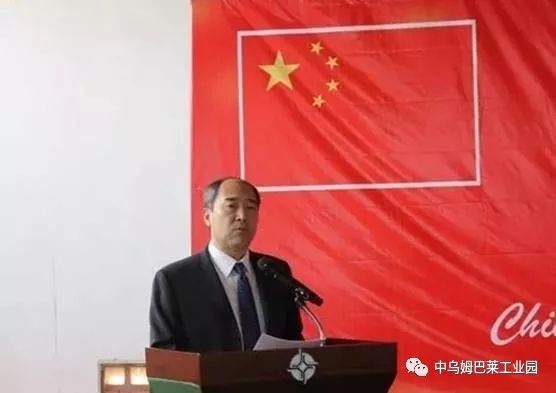 Chong delivered a speech at the conference, his first to the Chinese chamber of commerce member unit said in the past year's achievements and to all the employees in chinese-funded enterprises extend our heartfelt thanks and New Year's blessing. He focused on the implementation of the 19th spirit and strengthened enterprise party building work to make specific work arrangements for member units. He wants each enterprise to study and promote and implement the nineteenth spirit and xi new age the ideas of socialism with Chinese characteristics, and according to the requirements of the 19 big spirit, solid enterprise party construction, new achievements of the CPC party construction of promoting business, better services in the cooperation.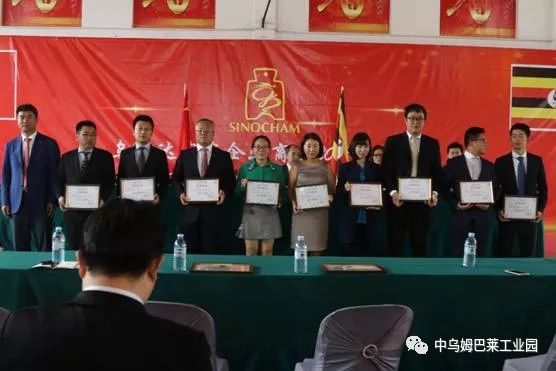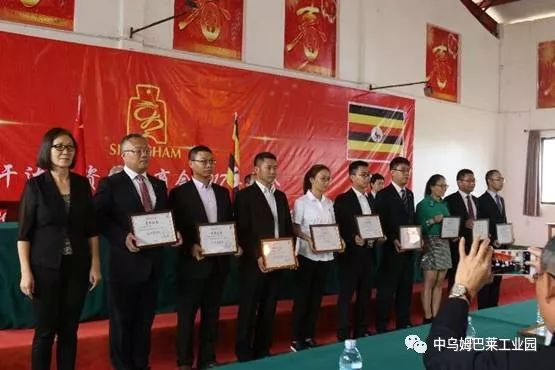 获奖单位和个人合影留念
Tang group as a day in high-value, more than ten years of private enterprises, corporate social responsibility award two consecutive terms for chamber of commerce, general manager of mr.wong the same chamber of commerce in two consecutive terms for outstanding individual contribution award, and fully show group in the development of special influence and charisma, also confirm the group in the process of enterprise operation, time don't forget to take corporate social responsibility, to establish a good image in Chinese enterprises, to promote bilateral made positive contributions to the friendship between the people, at the same time, the group as a member of chamber of commerce actively fulfill its obligations to members, actively participate in the chamber of commerce work, time don't forget to make due contribution to the development of the chamber of commerce.
In the future, the group will be to encourage, work more actively involved in the chamber of commerce, redouble our efforts to do in the industrial operation and development, spare no effort to do the um lai industrial park construction and development of the work, for the domestic enterprise to investment development of "going out" do a good job of service at the same time, to make greater contribution to the development of economy, more benefit of local society.