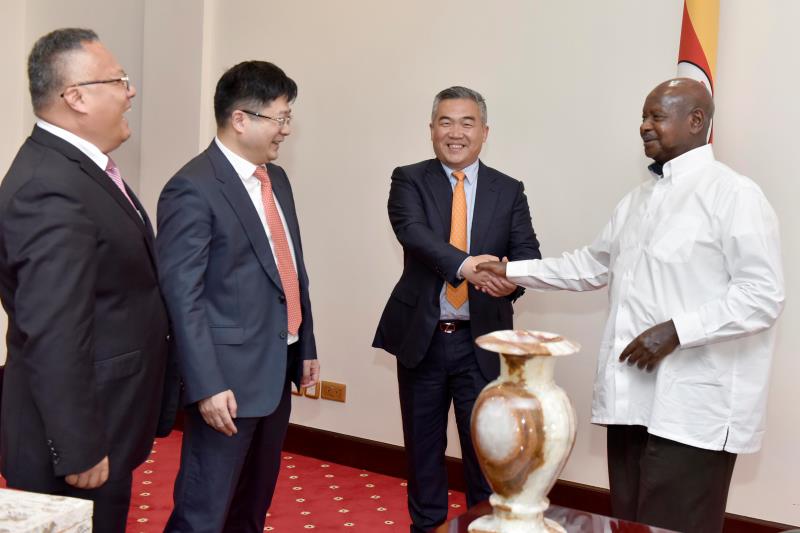 On February 27, 2018, the chairman of Tiantang Group led the representatives of the enterprises to visit President of Uganda Museveni in the Presidential Palace of Entebbe, and the officers of Ugandan Ministry of Finance and Mnistry of the Presidential Affairs also attended the meeting.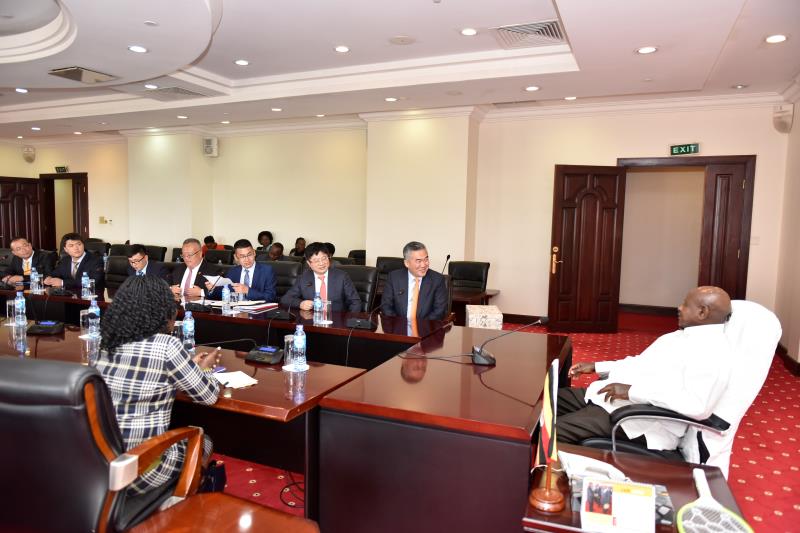 First of all, Chairman Zhang Zhigang reported to the President on the progress of the Sino-Uganda Mbale Industrial Park. He said that the park started a few months ago, but it has achieved a full range of rapid development on both governmental policy communication, on-site infrastructure construction and domestic investment promotion. Since the beginning of the new year, delegations to invest and study in the park have come one after another. They have successfully signed more than ten intentional admission agreements and the results are very encouraging. Then, Chairman Zhang cordially invited the President to participate in the groundbreaking ceremony of the Park held on March 9. The President readily agreed to lead the members of the Cabinet to attend and fully support the construction of the Park, and coordinate all forces to help the development of the Park.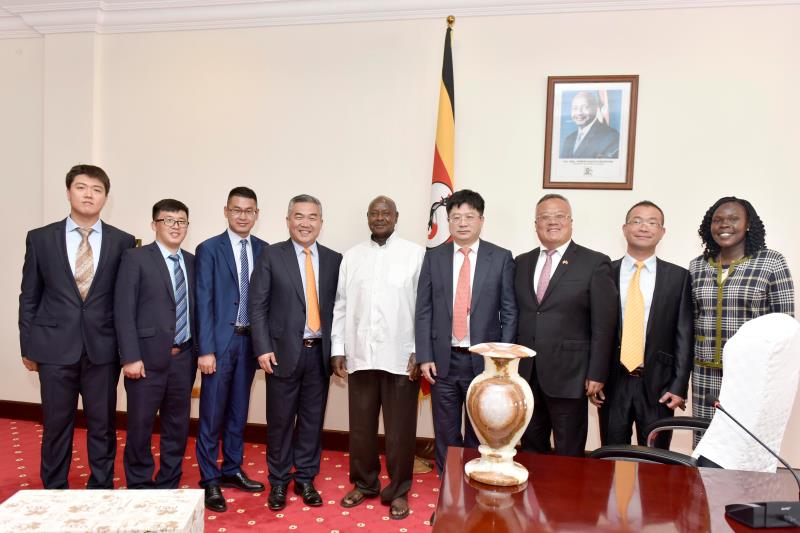 The President recalled the scenes of the delegation's visit to the Mukono Industrial Park in Tiantang Group in 2014. He highly affirmed Tiantang Group's adherence to localization development, creation of local taxation and employment, and also appreciated outstanding contributions on economic and social development in Uganda made by Chairman Zhang. So Mr. Zhang was awarded the honorary title of "Consul-General of Uganda in Tianjin", and then H.E. President stated that Tiantang Group was allocated to two sites in Murchison Falls National Park and Queen Elizabeth National Park to develop five-star hotels and resorts to promote the development of local tourism.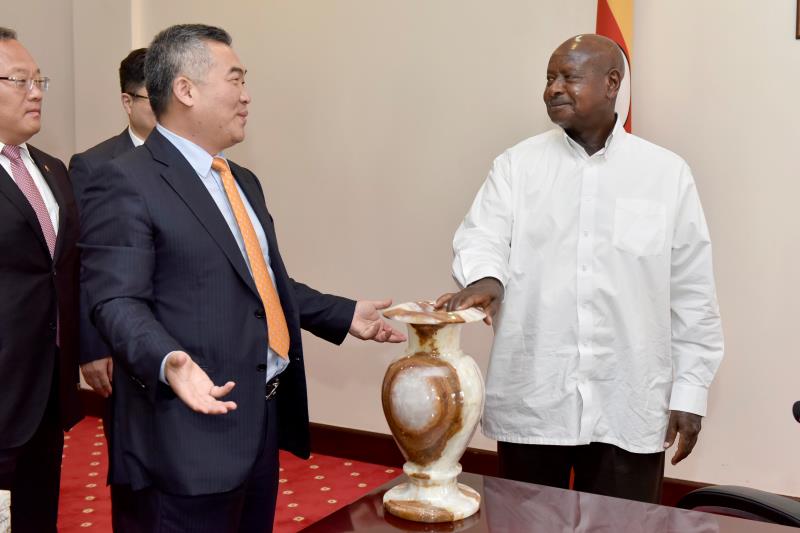 In addition, Liu Hao, Chairman of Bo Wei Energy, briefed the President on the status of the company's products and its layout in Ugandan industry. The President were satisfied with the quality products and services provided by Bo Wei Energy in the construction of the Karuma and Isimba hydropower projects. The President expressed his welcome and support in the investment on the field of power energy made by Bo Wei Energy.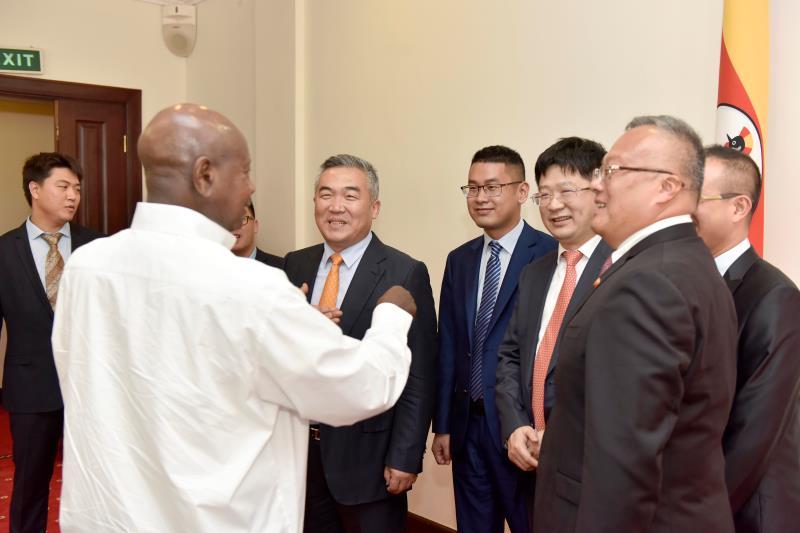 The atmosphere during the meeting was joyful. The president smiled constantly and remained reluctant to leave after the meeting.